(Last Updated On: May 13, 2022)
Puja for Wedding Anniversary: A marriage anniversary is a special day for the couple and their family members.
On this auspicious day, family members perform special puja. A couple performs puja themselves at temples or at the energetic centers. Ideally, they perform Navagraha Purvak Aikyamatha puja with Ayusha Vraddhi homam.
The couple can offer special puja on any wedding anniversary or on 5th/10th/25th/50th etc.
---
---
---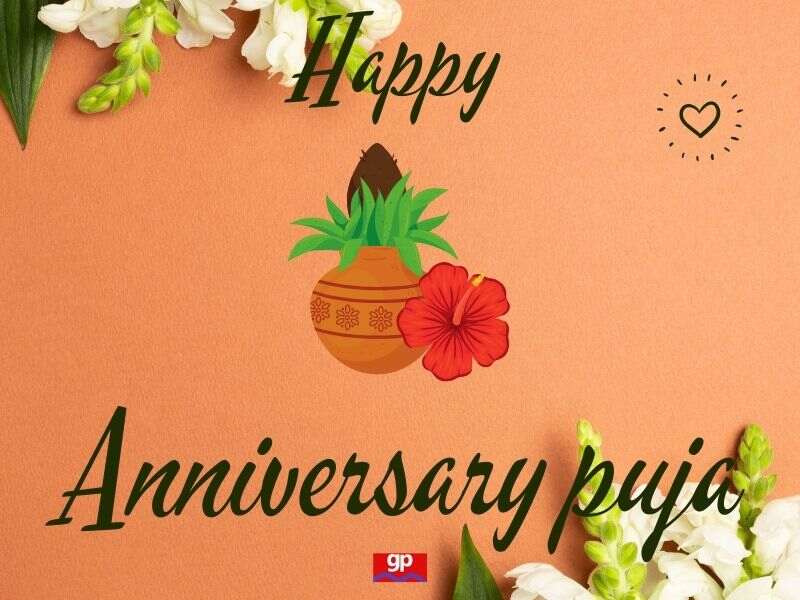 Puja for Wedding Anniversary Benefits
Helps to have healthy life and longevity. Brings happy and harmonious life between couples. Helps couples to face hurdles related to money, land, and profession with equal participation and understanding.
Puja Procedure
Time needed: 2 hours and 15 minutes
Important steps of Marriage Anniversary Puja
Sankalp.
Vinayaka Puja.
Kalasha Sthaapane.
Kalasha Puja.
Navagraha Jap.
Aikyamatha Jap.
Ayusha Jap
Navahraha, Aikyamatha and Ayusha Homam.
Poornahuti.
Prasadam.
Wedding Anniversary Pooja Cost
Pooja's cost varies from INR 14000-INR 85000. Inclusive of accommodation and food. The variation in price is due to the number of japs, number of Brahmins, and type of puja.
THIS IS THE FIRST STEP. ACT NOW!
Also, see: Birthday Puja