(Last Updated On: January 26, 2021)
Parvati Swayamvara Homa to get the right life partner for male or female. Ultimate and powerful Homa to find and get a suitable Bride or Bridegroom. Other than this, People perform to have a trouble-free post married life and also for conceiving a child on time. Whether Love or arranged marriage, this Homa is the right solution for successful and prosperous married life. This mantra is given by legendry Sage Durvasa to Goddess Parvati to fulfill her desire and love for Lord Shiva. So one will get the best possible marriage-matching.
Benefits:
One will get the right life partner.
By performing this Homa, the delay in marriage will be solved.
Helps to rejoin those couples, who are separated due to various reasons.
Harmony in married life.
Hurdles related to conceiving a child will be removed.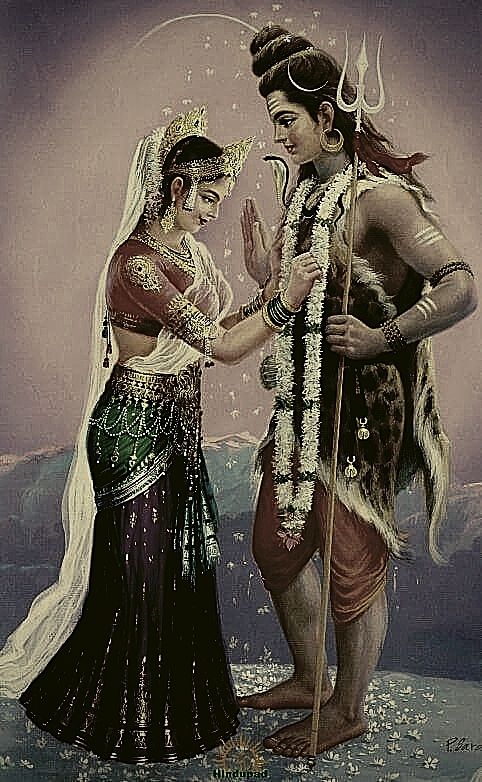 Parvati Swayamvara Homa Mantra
"Om Hreem Yogini Yogini Yogeswari Yoga Bhayankari Sakala Sthavara
Jangamasya Mukha Hridayam Mama Vasam Akarsha Akarshaya Swaha"
Meaning: This mantra starts with Pranav (aum) mantra and the Beej mantra (Hreem). God of Yoga, Goddess of yoga, and fearless God attract all movable and immovable attributes towards me with a kind heart and face.
Pranava mantra: Chanting of Aum to cross all hurdles of family life. This Aum also evolves around all cycles of Birth, Rebirth, and liberation.
Beej Mantra: This is related to a particular God or Goddess.
Procedure:
Time needed: 2 hours and 30 minutes
Chanting of mantras 108 /1008 times or in multiples of 108 sankhyas.
Parvati Homa Sankalp

Pronounce objective of homa.

Lord Ganesha Pooja
Kalasha sthaapane and pooja for Parvati Homa.
Parvati Swayamvara Jap
Mrityuanjaya Jap ( Blessings of Lord Mahabaleshwar Gokarna)
Parvati Swayamvara Homam
Mrityuanjaya Homa
Poornahuti
Prasad Vitrane
Bhojana
Parvati Swayamvara Homa Cost:
Parvati Swayamvara Homa cost starts from INR 12000 to 28000. ( Inclusive of pooja materials, Brahmana Dakshina, Satvik food and accommodation)
Packages
1: INR 12000
2: INR 18000
3: INR 28000
Online Parvati Swayamvara Homa Booking:
Punyashrama,
Om Beach Road
Gokarna-581326
Karnataka.
Email: gokarnapuja@gmail.com
Phone: +91 9663645980 (To speak in English/Kannada/Hindi)
Phone: +91 9448628918 (To speak in Kannada/Telugu/Marathi/Konkani)
See Also: Maha Mrityuanjaya Homa