(Last Updated On: October 22, 2023)
Pooja Remedies for Late Marriage can be classified into three categories.

Dosha Parihara or Nivarana poojas for delay in a marriage
General Poojas due to delayed marriage or for the marriage on time.
Delayed marriage poojas due to medical reasons.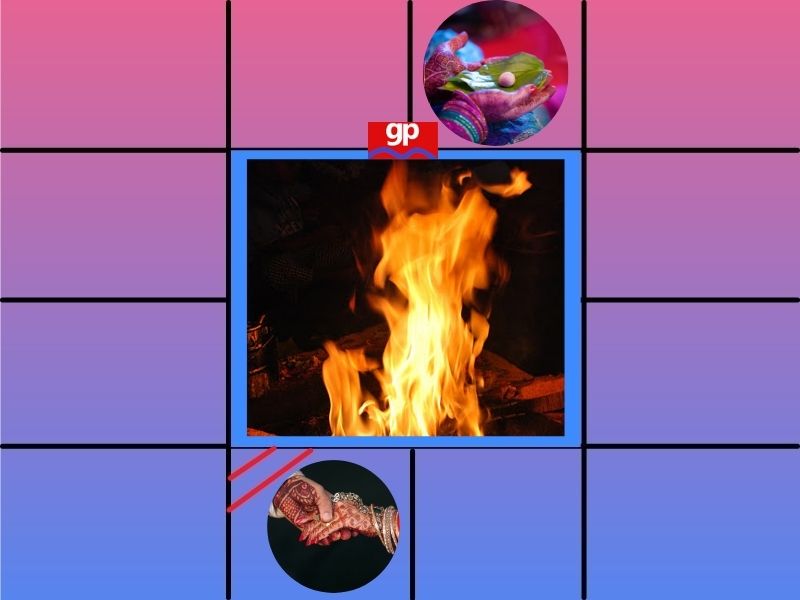 Late Marriage due to dosha found in the Horoscope.
Following are the major doshas that are responsible for delays in marriage.
1 Pitra Dosha.
2 Kuja Dosha.
3 Sarpa Dosha.
4 Kaal Sarpa Dosha.

Remedies for Late Marriage.
Pitra Dosha: Narayan Bali, Tripindi, Tila Homam and Nagnarayan Bali.
Kuja Dosha: Kuja dosha Parihara Shanti. Kumbh Vivaha for a female. Kadali Vivaha for a male. Ashlesha Bali in a few cases only.
Sarpa Dosha: Sarpa dosha Homam. Ashlesha Bali pooja in a few cases.
Kaal Sarp Dosha: Kaal Sarpa dosha pooja with Mrityuanjaya Homam.
General Poojas for Late marriage:
Swayamvara Parvathi.
Gowri pooja.
Satyanarayana pooja.
Peeple tree pooja.
Surya Pooja.
Vishnu pooja.
Ganesha pooja.
Katyayani puja pooja
Delayed marriage due to Medical reasons poojas .
Dhanavantri Pooja with Homam.
Maha Mrityuanjaya Homam.
Chandi Homam.
Rudra Homam.

Pooja Remedies for Late Marriage Cost.
The Homam cost varies from INR 12000-INR 65000. This price depends upon the type of the pooja and number of mantras, the number of Brahmins, Accommodation, and Food.
For details Contact :
Punyashrama
Om Beach Road
Gokarna, Karnataka.
Pin code: 581326
E-Mail: gokarnapuja@gmail.com
Phone 1: 9663645980 (To speak in English/Hindi/Kannada)
Phone 2: 9448628918 (To speak in Kannada/Hindi/Telugu/Marathi/Konkani)
Also see: Maha Mrityunjaya Homam