Gokarna Puja Details- Right Priests and Subject matter Experts
We have listed below various Gokarna Puja details which are performed at Gokarna,Uttara Kannada Dist, Karnataka.
All the below listed pujas are performed by well known priests and are subject matter experts.
To speak in English call: +91 9663645980
To speak in Hindi/Kannada/Telugu/Marathi/Konkani
Call: +91 9448628918 / 7892323412 / 8050162060
Moksha narayan bali
Pretha samskara pooja
Tripindi shradh
Sarpa samskara pooja
Nag bali
Naga prathistapana
Kaal sarp dosh puja
Aghorastra homam
Uttara kriya
Varsha shraddha
Maha Ganapathi shanti
Navagraha shanti
Mrityunjaya shanti
Shata rudra havana
Maha Rudrabhishek Puja
Navchandi havan
Maha Sudarshana Homa
Vamachara Sandhi Shanti
Shukra aditya sandhi shanti
Rahu Brihaspati sandhi shanti
Kujarahu sandi shanti
Rahu ketu pida kala sarpa shanti
Kankan or vihava bhaghya Vinayaka shanti
Send details by filling up the below form
To know more Call: +91 9448628918, +91 80501620060, +91 7892323412

About Gokarna: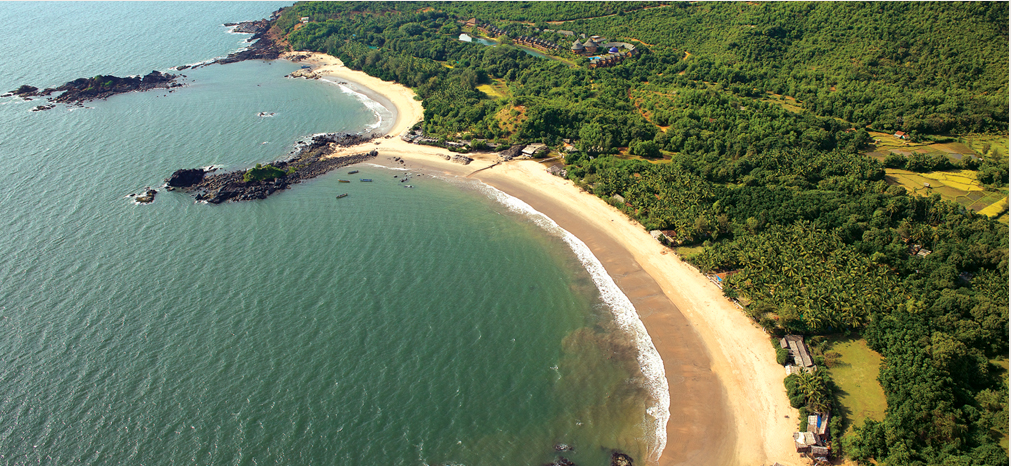 Gokarna (Kannada: ಗೋಕರ್ಣ) is a small temple town on the western coast of India in the Kumta taluk of Uttara Kannada district of the state of Karnataka.The main temple deity is Lord Shiva, who is also known as Mahabaleshwar. Gokarna is known as one of the seven important Hindu pilgrimage centers in India.
This holy place is known as Bhookailasa and the Southern Varanasi. (Ref. Skandha Purana, Guru Charitra)
Gokarna means Cow's Ear. It is believed that Lord Shiva emerged from the ear of a cow (Prithvi, the Mother Earth) here. It is at the ear-shaped confluence of two rivers Gangavali and Aghanashini. Thus Gokarna gained global spiritual significance. Performing Maha Mrityunjaya Homam at Gokarna has its own very significances.
Gokarna is mentioned in the Shrimad Bhagavata Purana as being the home of the brothers Gokarna and Dhundhakari. Mahabaleshwara Temple (Maha: great, bal: strength) is a famous Shiva Temple and it houses the 'Atmalinga'


The Brahmin king Raja Mayooravarma was instrumental in bringing the first 30 or so families to Gokarna. Brahmins have a history of 1300 years back and documental proofs are available since 15th century about Gokarna priests and scholars for performing various pujas like Navagraha-purak-aghorastra-puja,Narayan bali, Maha Mrantuynjya Homam, pind daan, tripindi shraddha etc.
The Rudra paada of Lord Shiva is at Gokarna. Hence all pujas and afterlife rituals are performed throughout the year.
Gokarna Mahabaleshwar Temple Timings
6 am – 12:30 pm and 5 pm – 8 pm.
(Devotees can have holy touch of Sri Athmalinga during darshan)
( For right Pujas and sevas at Gokarna MahabaleshwarTemple consult our priests)
Places to visit near Gokarna:
Karwar 59 km (1 hour 15 min by road)
Muredeshwar 79 km (1 hour 35 min by road)
Yana 55kms ( 1 h 30 minutes by road)
Mirjan Fort 18kms ( 30 minutes by road)
Mangalore 4h 30 min (230 km) by road. 280 km by train, 4hours to 6 hours depending upon the train.
Goa 145 km 2h 30min by road.
Two hours to Madagaon -Goa by in fast express trains.
Yana
Yana is a pilgrim center located amongst the evergreen forest of the Sahyadri Mountains. Yana is famous for these two massive rock outcrops known as the Bhairaveshwara Shikhara and the Mohini Shikhara ("Shikhara" means "hill"). The huge rocks are composed of solid black, crystalline Karst limestone. Bhairaveshwara Shikhara is 120 metres (390 ft) in height, while the Mohini Shikhara, which is smaller, is 90 metres (300 ft) in height. Yana is also well known as a pilgrimage centre because of the cave temple below the Bhairaveshwara Shikhara where a Swayambhu ("self manifested", or "that which is created by its own accord") linga has been formed. Water drips from the roof over the linga, adding to the sanctity of the place. Best time to visit: During Maha shivrathri & August to March.
Muredeshwar
Internationally Murudeshwar is a place where the ancient and the modern have come together. The devotee Shri R. N. Shetty, a philanthropist, has built up a temple for the devout travelers. 249 feet high with around 21 floors waterfront tower attracts the visitors. Lord Shiva statue is situated on Kundagiri hill and is a famous for being the world's second-tallest Shiva statue. The place is always full of visitors and the joyous visitors can pray to god and enjoy the sea down the hill. The town lies on the coast of the Arabian Sea and is also famous for the Murudeshwar Temple.
MIrjan Fort
Queen Chennabhairadevi of Gersoppa (under the Vijayanagara Empire) was initially credited with building the Mirjan Fort in the 16th century. She ruled for 54 years and also lived in the fort. During her reign, the port at Mirjan, which is 32 kms to the south east of Karwar, was used for shipping pepper, saltpetre and betel nut to Surat. Gersoppa, a district annexed to Bednur, was famous for the pepper exported from this region. Consequently, the Portuguese gave the epithet "Rani, the Pepper queen" ("Rainha de Pimenta" in Portuguese) to the Queen of Gersoppa.
How to Reach Gokarna
Nearest airport Dabolim in Goa. This airport is around 140 kilometers away from Gokarna .
Gokarna rail link which is well connected with Margoa. If you are coming to Gokarna via rail then the nearest railway stations are located at Gokarna/ Ankola /Kumta which are about 6/20/18 kilometers away
KSRTC , VRL, Sugama, SRS, Kumars and many have frequent bus services in the region. There are plenty of buses which connect Gokarna to major and minor cities in the country which will make to reach Gokarna easy for the travellers.
Bangalore to Gokarna
Mangalore to Gokarna
230 km
Hyderabad to Gokarna
640 km.