(Last Updated On: May 31, 2022)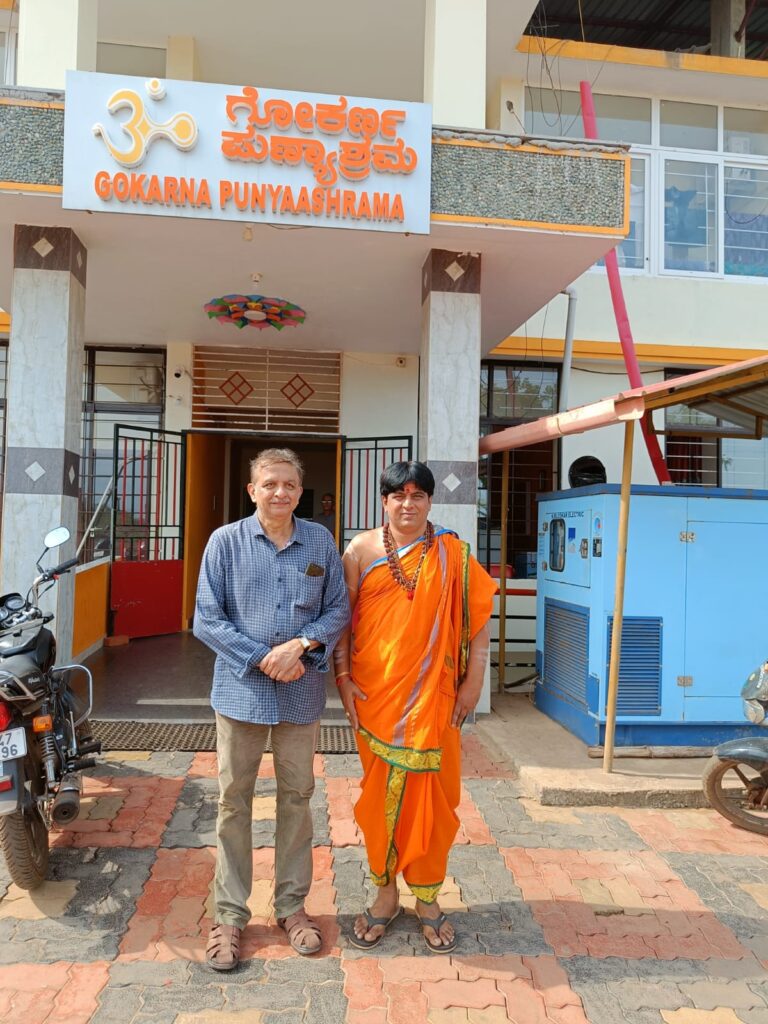 Jayanth Kaikini, a famous poet, short story writer in Kannada, and a very popular lyricist in Kannada Cinema, visits Punyaashrama, Gokarna today and also had breakfast at the ashram. He was felicitated by Shri Rajgopal Guruji of Punyaashrama Gokarna.
Jayanth Kaikini is a native of Gokarna, and his writings are often inspired by childhood memories of Gokarna's surroundings and the village environment.

He is the son of a well-known Kannada writer late Gowerish Kaikini. Recently Jayant Kaikini also participated in the sesquicentennial (150 years) celebration of Torke Primary school, near Gokarna, and was a special invitee.